THE POWER OF THREADS
THREADS® allows investigators to effectively leverage existing facility data to recognize patterns and link connections – either high level or on a granular scale – to produce actionable intelligence.
Unique
Only investigative tool in corrections that provides facilities with the ability to share data with other facilities and state agencies.
Comprehensive
Performs comprehensive searches by importing and cross-referencing data sets to produce actionable intelligence, accelerating the investigation process.
Visual
Displays data graphically to help identify suspicious activity.
Connects
Analyzes communication activity and creates timelines to identify communication patterns and trends.
Customizable
Caters to sensitivities by allowing investigators to share data or privatize records.
Intuitive
Mirrors internet web browser navigation, making the software incredibly intuitive and easy to use.
Common Investigative Scenarios
THREADS makes it easy to decipher the who, what, and where of any investigation. Click the below videos to learn more!


WIDGET DETECTION SCENARIOS
Let the THREADS widgets help tell the story.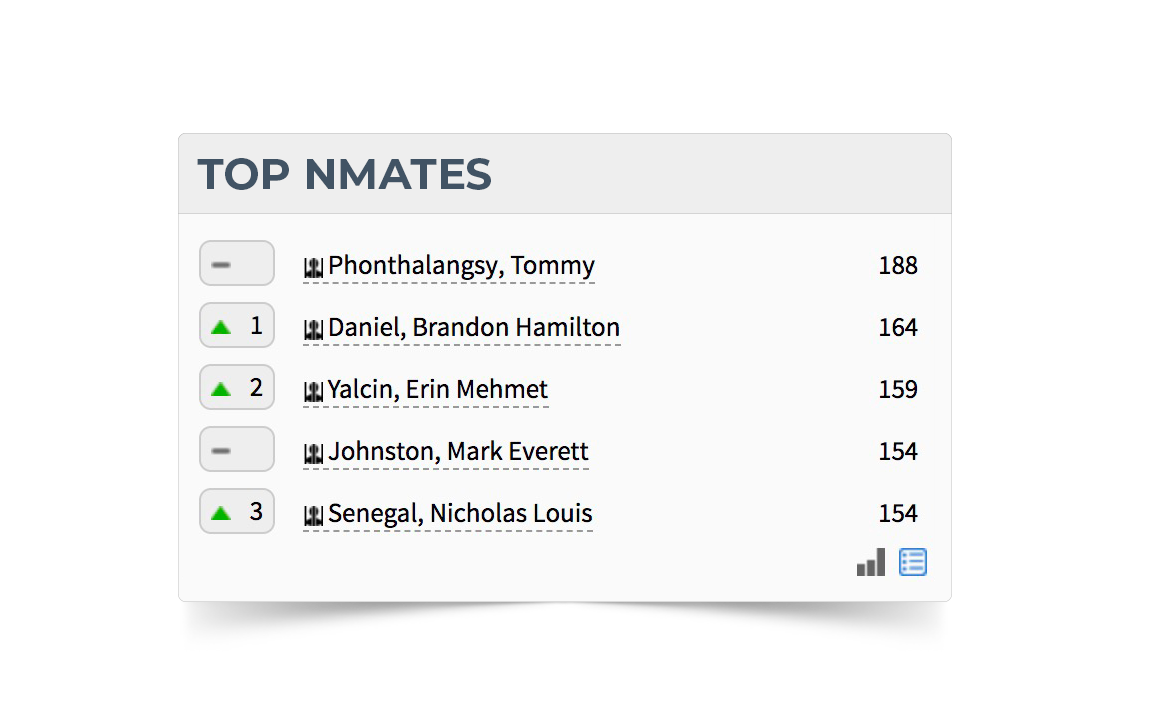 Top Inmate
Scenario 1 – If an inmate is showing up on the top inmate list with an Increase in call volume, this could potentially be caused due to continued planning for contraband introduction.
Scenario 2 – Inmates that appear on the top inmate widget due to a decreasing call volumes may indicate the start of contraband phone usage.
Scenario 3 – Increases in call volume from inmates that have been recently incarcerated have the potential to coincide with intimidation attempts on witnesses and state or government officials.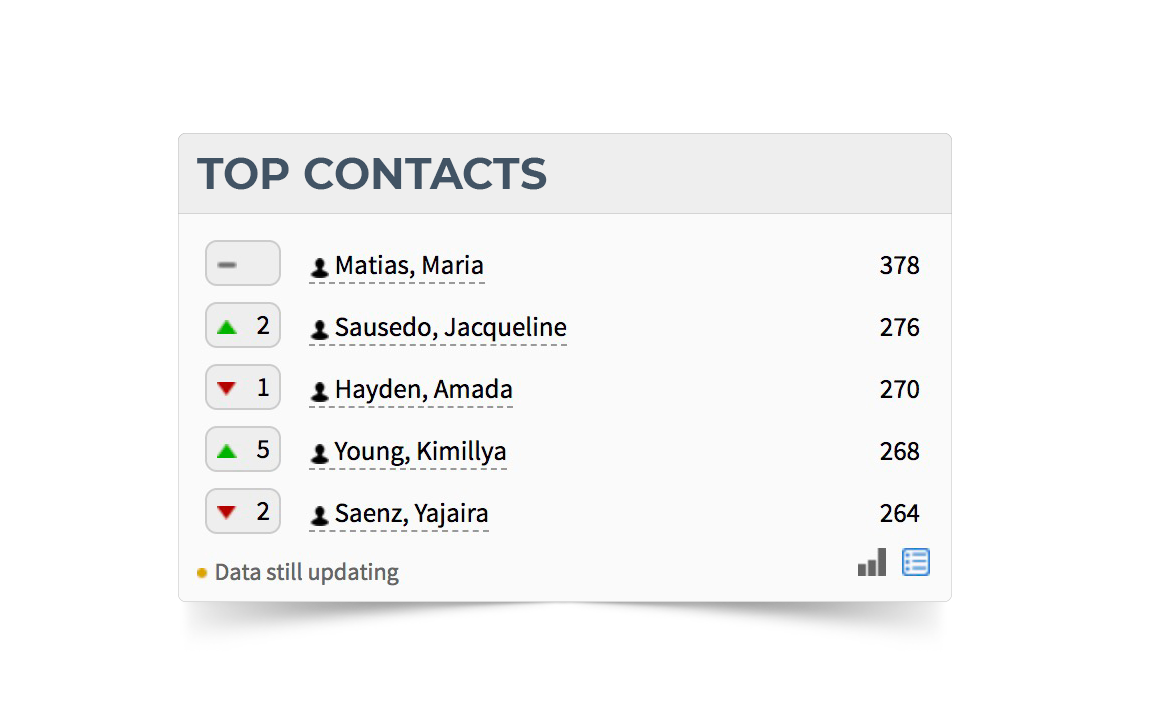 Top Contact
Scenario 1 – High contact call volume may be related to outside or inside organized criminal directives where regular communication is required to pass along information pertinent to illegal activities.
Scenario 2 – Top Contacts listing may indicate that there is someone on the outside that assisting inmates in conducting illicit activities.
Scenario 3 – Contacts may end up on the Top Contacts list because they are aiding an individual or individuals in continuing organized criminal activity.
Top Movers (Inmates/Contacts)
Scenario 1 – With the Top Contacts widget where communication has shown a large decline in call activity, it may indicate a shift in organized criminal leadership.
Scenario 2 – In cases where Top Contact communication has dramatically declined, we can be attribute this shift to that contact's phone number changing.
Scenario 3 – Top Inmates previously not seen before that have large increases in communication activity could indicate PIN theft involving one or many inmates.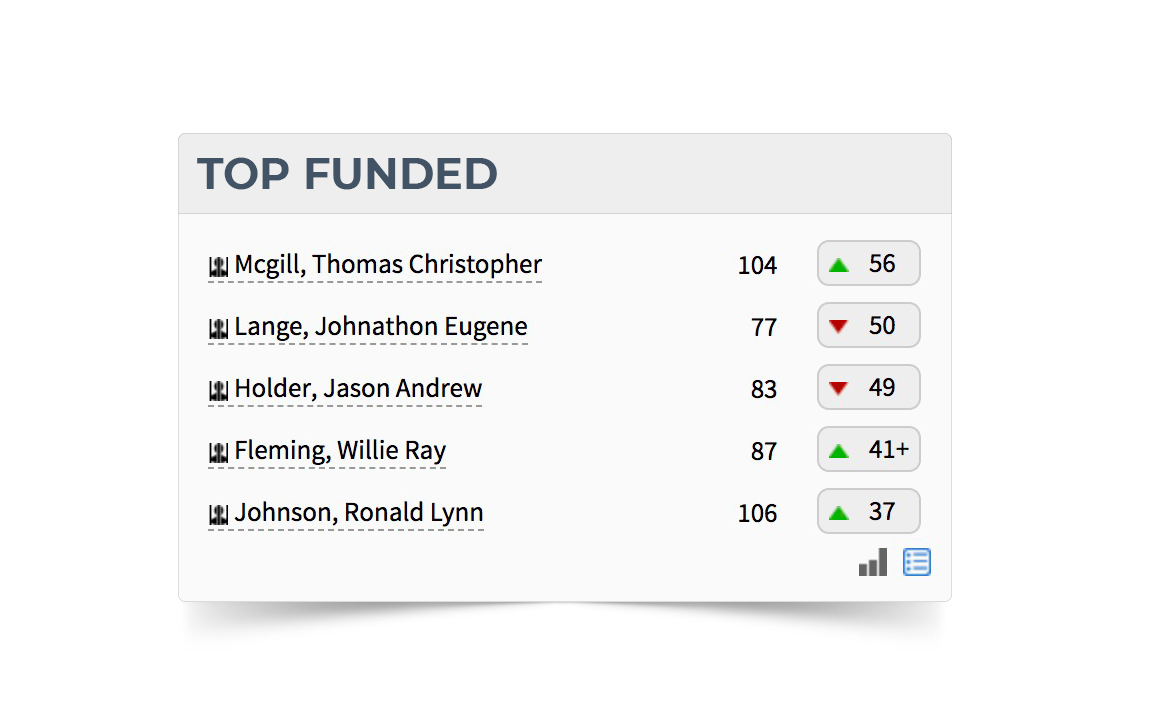 Top Funded
Scenario 1 – Top funded accounts at times can be associated with payments coming from organized criminal activity being generated outside facility walls.
Scenario 2 – Accounts with very large account balances may be connected directly to nearby human trafficking rings.
Scenario 3 – Inmates with top funded accounts may be conducting criminal activities by way of the telephone system and are using their account to manage funds stemming from those activities.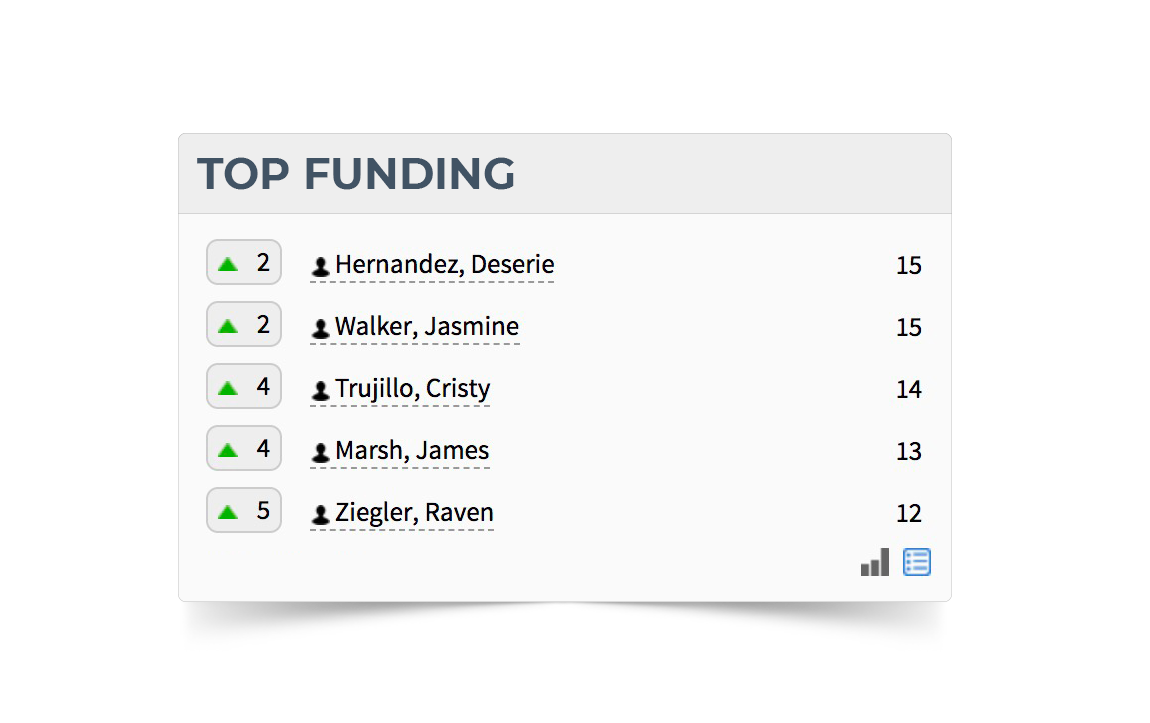 Top Funding
Scenario 1 – Indiviuduals listed as a top funder may be conducting illegal activities outside facility walls specifically for an inmate.
Scneario 2 – Parties tied to the top funding list may be helping inmates with intimidating.
Scenario 3 – Parties tied to the top funding list may be providing funds to multiple inmate accounts as to allow for illegal communication and activities to continue to take place.
"CT DOC has successfully used THREADS to identify gang members within our facilities and to track their activities and relay that information directly to the state and local police departments. We can absolutely attest to the fact that THREADS is one of our most valuable tools when it comes to investigating, identifying and classifying gang members."
Lieutenant, Connecticut DOC
"A success! And I did use … the (Securus) inmate phone system (and THREADS) tremendously in indicting and as evidence to prosecute!"
Human Trafficking Sergeant, Multnomah County Sheriff's Office
"The use of Securus' THREADS and its ability to search nationwide is great!! Even though it just provided me a first and last name, that name was what allowed me to research further and identify this girl, her pimp, and locate his arrest warrant."
Sergeant, Orleans Parish Sheriff's Office
"Securus Technologies was one of the very first resources we utilized from an analytics standpoint looking at recent phone calls made by the escaped inmate and his cell mates. Securus assigned a specific agent to assist us with the investigation, and within minutes of diving into THREADS, we were able to identify that the escaped inmate had been using other inmates' PIN numbers to initiate phone calls."
Sergeant, Kankakee County Sheriff's Office
"Information acquired by the THREADS application provided detectives with several persons of interest, which eventually resulted in the identification of his location and subsequent apprehension (of escapee). Our relationship with Securus Technologies has remained strong since its inception years ago."
Kankakee County Sheriff's Office
"The Georgia Department of Corrections (GDC) has staff on all the major law enforcement taskforces across the state. Recently the GDC intelligence analyst assigned to High Intensity Drug Trafficking Area (HIDTA) in Atlanta has been working on a major case on a drug trafficking organization (DFO) which has some connections to the GDC. Intelligence that is developed internally by GDC/GEX staff is placed into THREADS and then shared with the Task Force Officers (TFO). The Special Agents assigned to the case have stated that they are impressed with the amount of intelligence that is contained inside of THREADS and the reports it is capable of generating."
Georgia Department of Corrections
COMMON USES OF THREADS
Whether it's contraband cell phones, inappropriate staff fraternization, gang threats or other suspicious activity, THREADS will make it easy to decipher the who, what and where of any investigation. Common uses includes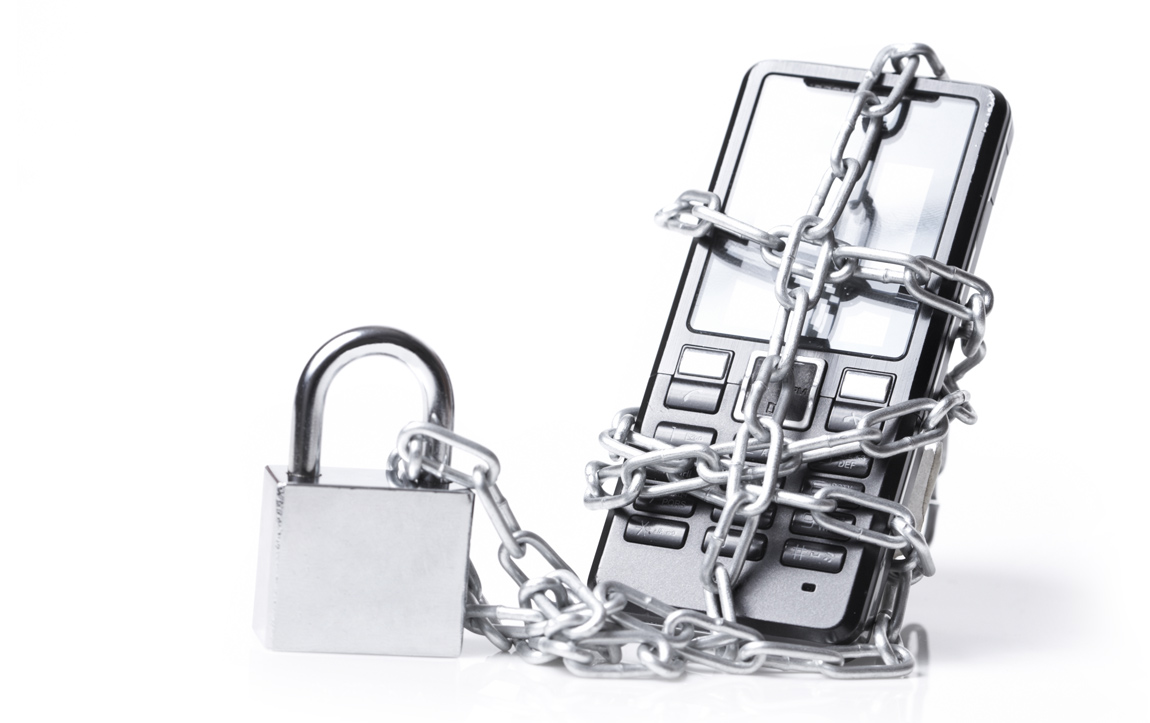 Contraband Cell Phones
Once a contraband cell phone is confiscated, investigators can import device level data from Cellebrite into THREADS. A bounce list is built using the cell phone's contact list, call and text logs, and then THREADS compares that bounce list with PAN lists, as well as other data sets to identify any fraternization between inmates and facility, as well as identifying other inmates or staff that might be contacting phone numbers found in the device. Furthermore, a detailed algorithm provides a recommendation of the most likely suspect who the contraband cell phone belongs too.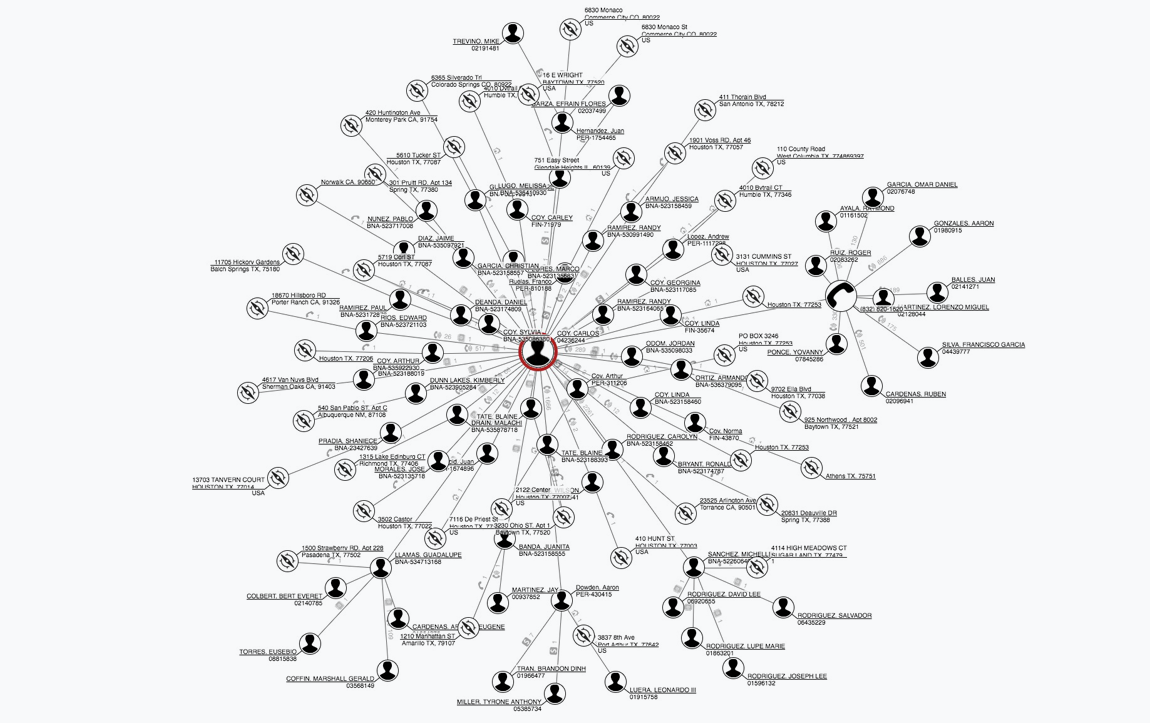 Linking Patterns
Using THREADS inner circle reporting option, investigators can see a web of individuals that inmates are contacting in a pattern, and display the targets 'working group.' For example, an inmate may call his brother every Tuesday, and then right after that phone conversation he calls his cousin. THREADS will highlight this call pattern implying to the investigators that whatever was discussed with the brother, most likely was discussed with his cousin.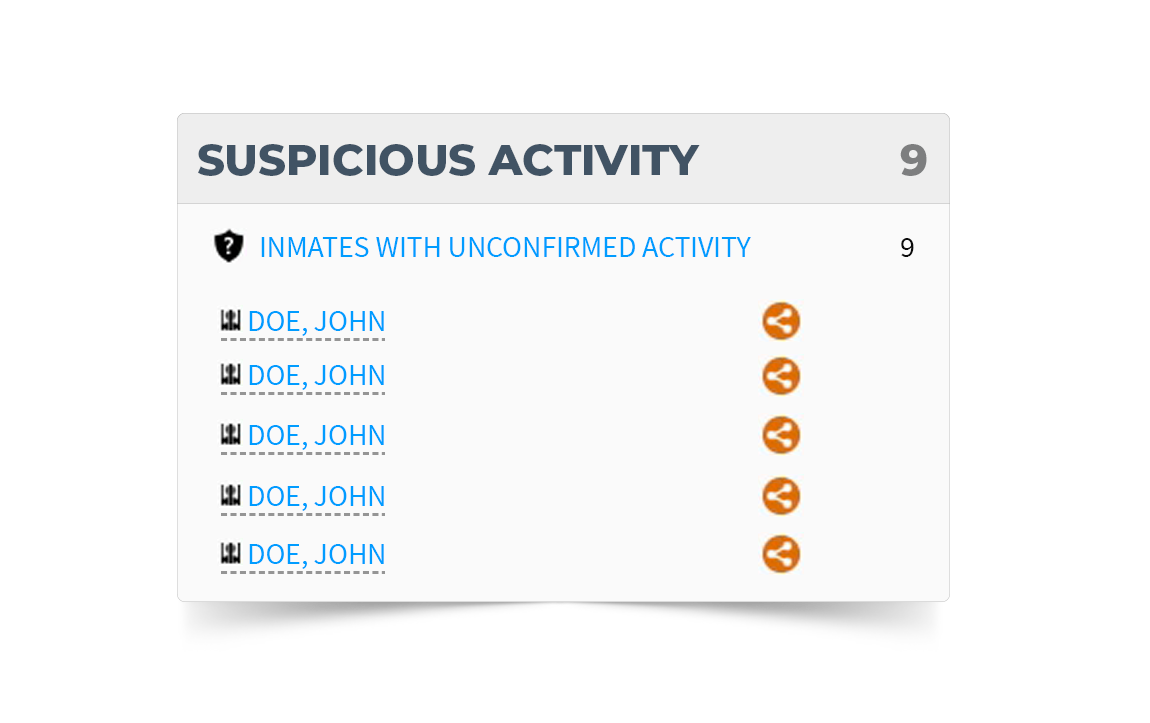 Suspicious Activity
On the home page of THREADS, a "Suspicious Activity" section identifies questionable activity such as inmate-to-inmate communication and three way phone conversations, to ensure investigators are aware. After clicking on the inmate of interest, the Discover Dashboard displays the inmate's recent activity, including top contacts, recent communications, funding and more. Investigators can click-through layers to garner granular levels of detail and decide if the suspicious activity necessitates further action.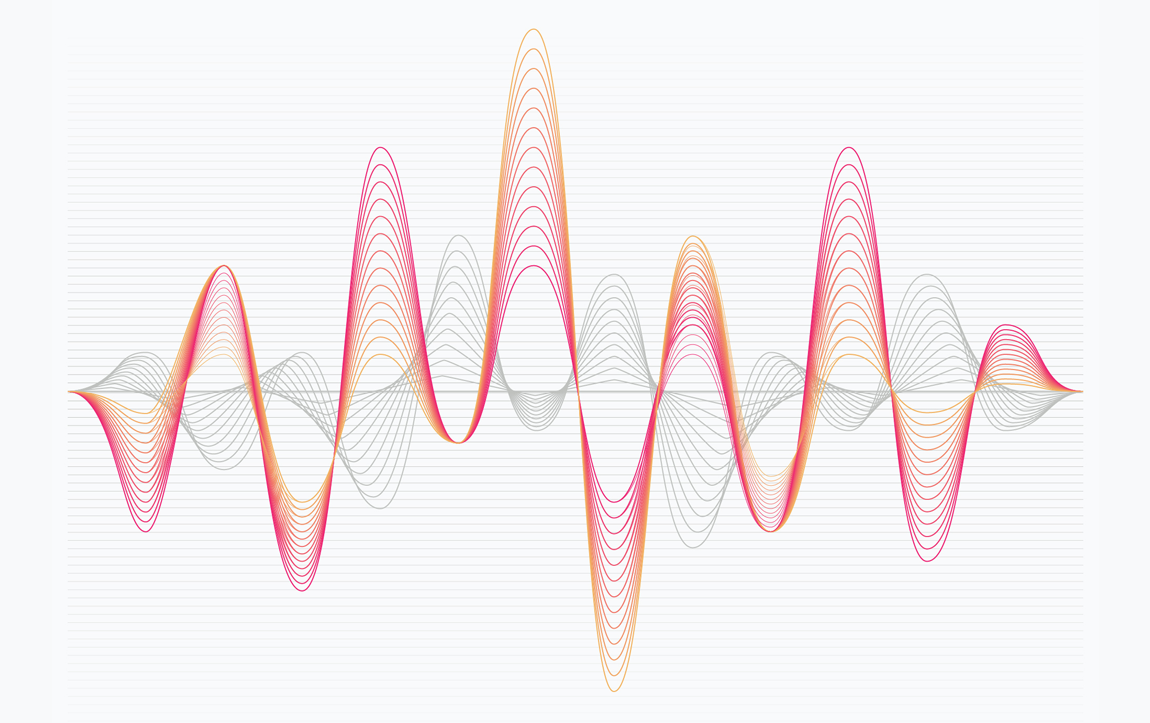 PIN Sharing Identification
When an inmate uses another inmate's pin number for a phone call, the incorrect voice tone is detected through iPro and then flagged under the "suspicious activity" widget on the THREADS dashboard. Investigators can then select the suspicious phone call and review to the recorded conversation.
For more information about adopting THREADS for your investigative needs, please email us using our contact form clicking here!